C Sharpe - Senior Lead Teacher
Hello, this is my sixth year at The Bawburgh School. I love teaching in Flamingos class, and really enjoy seeing the benefits that a creative curriculum allows. As a member of the senior leadership team I look forward to being part of the drive forward in developing our children to the best of their abilities. As the overall senior teacher in school it is a pleasure to see how the children develop confidence ready to tackle their learning in both KS1 and KS2. In Year One and Reception, our children are free to learn the way that they choose, in our lovely outdoor area and in the canopy area. The children really maximise the opportunities for learning in our outdoor learning. We are very lucky to have Mrs Courtney who is able to join us on Tuesdays to consolidate outdoor learning in her area of expertise. Our newly decorated and furnished indoor areas provide stimulating environments that are equipped with learning resources that excite and engage our children. I must add they also excite and engage me as well!
I have a big passion for phonics, literacy and maths and have facilitated many workshops for children, adults and those with special needs in my teaching and non-teaching career. I feel that music and performance is essential in an infant classroom as it helps to engage, entertain and capture the children's imaginations.  Our Christmas productions always bring such pride and joy to me and the children gain self-esteem and confidence so that they can tackle anything in their learning.  I am pleased to be working with Ms Vincent who is a talented and experienced teaching assistant and Ms Mayne who has joined us in her teacher training year. Mrs Holgate joins us on a Thursday and with her experience and expertise in RE and PHSE I feel the children are very lucky to have such a talented team to support them this year. I am very excited about the year ahead knowing all adults will bring new and exciting ideas to the team.   Outside of school I enjoy meeting up with friends, going out to eat, and reading and writing stories. However my favourite past time is being with my children and grandchildren! My favourite hobby is reading and writing and nothing can beat a good book and eating chocolate (preferably at the same time!) but I am very fussy, I like chocolate with no bits in it!
Well just to finish off if you would like to know anything else please feel free to pop into the Flamingos Classroom for a chat!
Mrs C Sharpe Senior Lead Teacher at the Bawburgh School.
C Johnston - Class Teacher
Hi,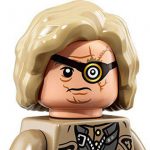 My name is Mr Johnston and I am Jackdaws' teacher. I have taught at The Bawburgh School for just over four years, but had a further year training here with Mr Easterbrook and Mrs Staff as mentors. I love the place. The size allows everyone a chance to get to know each other and more importantly, help each other. The friendly attitude of everyone here makes teaching at Bawburgh a real joy. The setting is also amazing. Many is the time we've stopped a lesson to stare at a kestrel, heron or marsh harrier as it flies by.
I am a passionate teacher. There is nothing more satisfying then when working with children, you see that little smile when they finally grasp a problem they have been wrestling with. Further, they have the capacity to surprise you with their thinking and inventiveness and this invariably makes me grin and often think of things in a different light.
At home, I have two young children, William and Rosie and am married to Lucy. We live in the South of Norfolk and love the opportunity to go for walks or bike rides. I love my films, cycling, coaching rugby and Beccles RUFC and helping as a governor at Loddon Primary Federation. So, all in all, it's a rather busy but fun life.
BTW That's not really a picture of me, but my class will get the joke!
E Maudlin - Class Teacher
My name is Mrs Maudlin and I am the teacher of Hummingbirds three days a week alongside my colleague Mrs Wilson. I have been a teacher for more than 10 years, being at my previous school in Norwich since I was an NQT. I have taught throughout KS2 and feel extremely lucky to be doing a job a thoroughly enjoy and feel passionate about. I completed my degree in Education and Geography in Chester and went on to do my teacher training in Liverpool. I moved back to Norfolk once I had completed my studies, to be closer to my family and to begin my first teaching role.
I joined the Bawburgh team this year and I am very excited to begin a new journey in my career. I love the school and already feel part of the Bawburgh family!
I enjoy teaching all subjects, but I have a passion for teaching English and instilling a love of reading in young people. I believe that exposing all children to high quality literature increases engagement, and the many different teaching approaches I adopt enables children gain a deeper understanding of literature in a creative and fun way. I am the subject lead for English in school, which enables me to continue to develop new strategies for teaching and learning within this area of the curriculum.
Outside of school, I try to read as much as I can and enjoy listening to music. I love travelling and holidays in the sun with my family. I also enjoy going to the Theatre and wish I could go more often. My most recent visit was to see Marry Poppins, which was brilliant, and is my all-time favourite childhood film.
My name is Mrs Wilson and I am the teacher of Hummingbirds three days a week alongside my colleague Mrs Maudlin. I have been a teacher for 6 years, being at my previous school in Norwich for my whole teaching career. I have taught throughout KS2 and love working with children of all ages. I enjoy seeing children become passionate about a subject or topic and love seeing them learn. I completed my degree in History at the University of East Anglia before moving back to Essex to work in London for some time. I then followed my dream of becoming a teacher and did my teacher training at my old primary school. I moved back to Norwich because I loved the city so much and my husband was working here.
I joined the Bawburgh team this year and they have made me feel very welcome. It is a new challenge for me teaching in a smaller school but already I know I am really going to enjoy it!
I enjoy teaching all subjects, but I have a passion for teaching history and talking to children about different time periods that I have studied and continue to study in my own time.  I am the subject lead for PE in school as sport plays a huge part in my life. I have competed in triathlons and continue to do the training and regularly ride horses too. I want to create a lifelong love of sport to the children across the whole school so that it becomes a large part of their lives and helps them live healthy lifestyles.
Outside of school, I read lots of different books and love watching films. I enjoy travelling and going on holidays with my friends and family, especially skiing!  I run regularly and like to go for a swim at least once a week.
My name is Miss Ellis and I'm delighted to be the newest member of the teaching team at The Bawburgh School. I recently completed my teacher training at Bawburgh and really enjoyed it as a place to learn as well as a place to teach.
My journey towards teaching has been a winding path. After graduating from Liverpool University, I worked in marketing and business development, getting to travel for work and visiting some amazing places.
I decided to take some time out to travel properly and spent a while in South America. I got the travel bug though and went back home via France to indulge in my hobbies of skiing and snowboarding.  I often spent the summers working in different areas of France but always ending up back in the mountains.  I eventually came back from France fifteen years later with a love of cheese, wine and a pretty good French accent!
Having run a restaurant with my husband in France, I am still a keen foodie but more likely to be found down at the allotment growing my own fruit and veg rather than spending hours in the kitchen.
My desire to change career and start teaching was one of the reasons we moved back to the UK. Having two young children was a real motivator to move into education and supporting them through primary school has helped me to see school life from a child's perspective.
I am very happy to be settled in Norfolk which is where I grew up and I am excited to be back in the classroom with the Kingfishers this year. Their enthusiasm is infectious!  I can't pick a favourite subject because I genuinely love all areas of the curriculum but at a push I'd pick English because I love books so much or French because it's great fun to speak another language.
G Duffy - Finance Officer
I have been at The Bawburgh School since December 2016.
I work Mondays and Fridays. When I'm not here, I'm at home with my lively toddler playing princesses, jumping in muddy puddles or watching Bing!
I have a Creative Writing Degree and spent 4 years at Art School so spend lots of my free time writing.
I have been at The Bawburgh School since September 2013 and I work on a Tuesday, Wednesday and Thursday.  As the school secretary, I love to communicate with parents and pupils and to provide administrative and clerical support for the school.  I will always do my best to help. In my free time, I enjoy being outdoors, going to the spa and then eating cake afterwards!
K Lister - Thrive Practitioner
Working across the whole school in a specific way with children that helps develop their social and emotional well-being.
Enthusiastically and positively I support children to become self-assured, capable and adaptable enabling them to engage with life and learning.
C Barratt - Teaching Assistant
C Harnden - Teaching Assistant
My name is Carol Harnden, I currently work with Chris Johnston in Jackdaws Class. I've been at the school for many years and have worked with every year group over that time. I work with children in the class on a one to one basis who benefit from intervention work as well as whole class work.
C Holgate - Higher Level Teaching Assistant
My experience as a qualified (HLTA) Higher- Level Teaching Assistant spans over fourteen years of which sixteen months of that I have been employed by The Bawburgh School.  I am fortunate enough in my role that I teach in all the classes to cover class teachers (PPA) Planning, Preparation and Assessment time. The subjects I teach are Religious Education, Art and Design, Design and Technology and Computing.  I am absolutely passionate about Religious Education and have the privilege to be R.E. subject lead.   I enjoy getting messy with the children in craft club.  My other duties include creating displays in school and looking after the librarians and buddies.
I have lived in Norfolk for eighteen years after relocating from Essex for my husband's job. We have three grown up children; a daughter and a son and daughter twins.  My hobbies include visiting the theatre, reading and gardening.   My favourite things would be spending time with my lovely family, collecting bears and eating fudge!
H McGregor - Teaching Assistant / MSA / Breakfast Club Supervisor
Hello I am Hollie I have been employed by Bawburgh school since 2015. During this time i have had many roles currently i am the Breakfast Club Lead, MSA and an assistant in Kingfishers class. I enjoy my different roles at Bawburgh as this gives me the chance to interact with the children in different ways.
I am also a wife and mum to two children, at home we have a very lively dog called Sonny. I enjoy going out with my family and friends having lots of fun times.
D Vincent - Teaching Assistant/Senior MSA/After School Club Supervisor
I am a Level 3 qualified Teaching Assistant, whilst studying I worked as a full time volunteer at my daughter's school.
I have worked at The Bawburgh School for over 11 years now. During this time I have had the privilege to work across the whole school. I currently work in Reception/Year One class alongside Mrs Sharpe, a dedicated Leader and Teacher who shares a great vision. We have an excellent rapport and share the same work ethics.
I am also Senior MSA and run the After School Club alongside Mrs Tuma, yet another member of staff with great dedication and energy! We put our creative heads together to come up with fun activities for both Key Stage One and Two.
I have a passion for helping children to learn and develop and watching them grow. It gives such fulfilment to see how far they come when they start in Reception and progress into strong, intelligent young learners. There is nothing more amazing than making a bond with children, being able to comfort them when they are sad and encourage them when they are progressing. Having good relationships with parents is also very important to me, being able to reassure them and celebrate with them when their child has made an achievement.
When the school bell rings, I like to relax to music or go for a nice walk and take in some beautiful natural surroundings.
K Tuma-Fabriczy - MSA/Playworker 1:1
C Mills - Catering Manager
My name is Clive Mills; I work as the Catering Manager/ Chef at the school.
Since joining, I have aspired to develop and increase the profile of the catering within the school. In addition to providing healthy, nutritious meals for the pupils I have expanded the kitchen's service provision to provide parents' lunches, birthday tables and the popular 'Over 60's' lunches.
I chose to become a governor to support the school to achieve its aims and mission statement and to be an integral part of the development of our pupils academically, emotionally and physically.
S Goudie - Kitchen Assistant